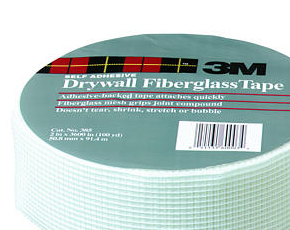 3M
3M™ Drywall Fiberglass Tape will not tear, shrink, stretch or bubble. Adhesive backed tape attaches quickly. Fiberglass mesh grips compound. Will not tear, shrink, stretch or bubble. This 2 inch wide tape is available in 10 yd and 100 yd lengths.

Phoenixboard Builders Shim Stock
Everybody knows that a quality drywall job depends on studs that are straight, plumb and aligned. But the real world of construction is out of plumb — full of bowed studs, off-vertical walls and more alignment problems than a battered used car. Everybody knows how easy it is to correct the problem – you use a string or straightedge to identify the low areas and then shim them into alignment. But unless the right shim stock is within arm's reach, most crews don't bother — leaving behind a wall with enough waves to make you seasick.
Phoenixboard Builders Shim Stock is bundled in easy-handling lengths that install fast with nails, or even faster with a hammer tacker. A utility knife makes short work of cutting the shims to required length. Phoenixboard's consistent thickness accelerates the speed of application, and won't compress like corrugated cardboard.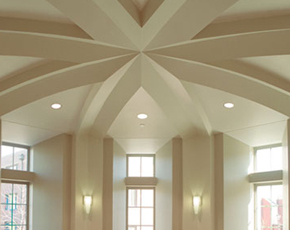 Strait Flex
When we set out to create the world's best line of drywall tapes and trims, we made sure our tapes and trims go on quickly and easily.  Tapes that would provide perfect off angles. Our Solution centered on our high tech PVC based composite material, which allows you to do a better job in less time.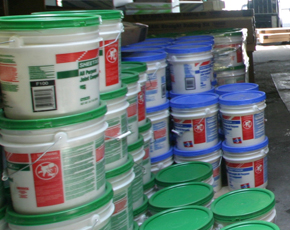 USG
SHEETROCK All-Purpose Joint Compounds are used for embedding paper joint tape, finishing gypsum panel joints, and hand applying texturing. They are also ideal for skim coating gypsum panel surfaces and laminating and repairing cracks in interior plaster and masonry that is not subject to moisture. The compounds deliver excellent slip and bond and good crack resistance.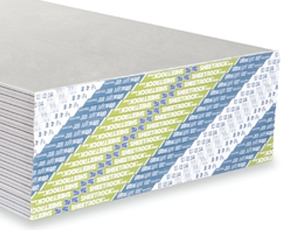 USG
SHEETROCK® Brand UltraLight Panels FIRECODE® X the lightweight, high-quality wall and ceiling panels for interior applications. They are the newest innovation in the SHEETROCK® family of lightweight wallboard products. The panels feature a reengineered core encased in 100% recycled face and back papers to form a strong, lightweight composite design.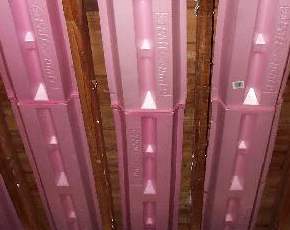 Insulation Baffles
Insulation Baffles resists mold and moisture and allows airflow into the attic while preventing leaks into the insulation. These allow approximately 25 sq. in. of airflow into the attic.It does not absorb moisture and deters the growth of mold and is also flame retardant. Versatile, fits any roof pitch and truss size and is easy to install with only 6 staples.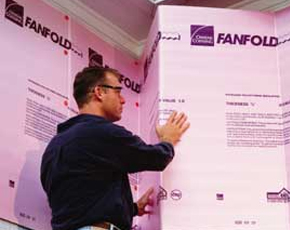 Fanfold
Fanfold underlayment board provides smooth, even surface for fast and easy installation of new siding. Exceptionally high, long-lasting r-Value with superb water & moisture resistance. It is tough, yet lightweight, for easy handling and is available in a wide range of strengths, sizes, thicknesses and edges. Fanfold insulation is also energy star qualified.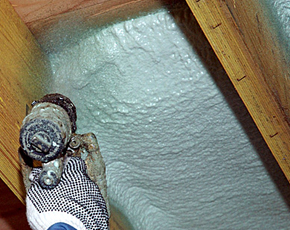 Foam Insulation
Foam insulation provides a tight air seal, and a home without air seeping through it is much more comfortable. It retains the conditioned air that you set on your thermostat. Spray foam removes drafts that are distinctly noticeable. Cold floors are not very pleasant – just imagine if your floors actually were room temperature like they should be.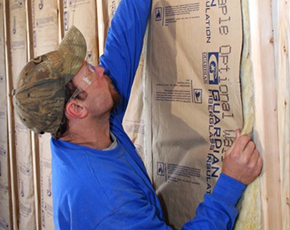 Guardian Fiberglass, Inc.
Guardian Fiberglass, Inc., manufactures a complete line of light-density fiberglass building insulation products. Fiberglass insulation is made from mineral substances processed from molten state to an incombustible fibrous form. By adding insulation to your home, not only are improving the energy efficiency of your home.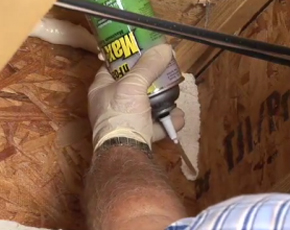 Touch 'n Foam
Touch 'n Foam insulating sealants help control airflow in and out of homes by filling gaps in the home's exterior or "shell". Air sealing the home this way means you're better able to maintain a consistent temperature year round while enjoying lower utility bills. Touch 'n Foam sealants create an effective barrier against the loss of heated (or cooled) air.