Beautifully Clean, Simple, Durable And Versatile. Obvious From Any Of Its Four Sides.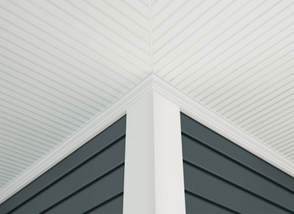 RoyalS4S Conceal Trim™ System
Sides With All Kinds Of Exterior Materials. Keeps Unsightly Seams Undercover.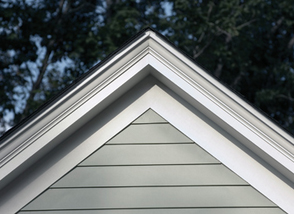 Royal® TrimboardSheetstock
This is the flexible, customizable, paintable, maintenance-free stuff from which exterior design dreams are made. Available in 3/8," 1/2," 5/8," 4/4" and 5/4" thicknesses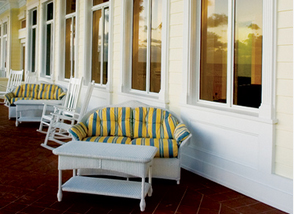 Decorative Surrounds & Moulding
Envelop® Trim Designs by Royal®
Imagine windows and doors you'll actually remember, from casing to cap. The beautiful part is that you'll more fully dress your home with a maximum of distinction and a minimum of complexity.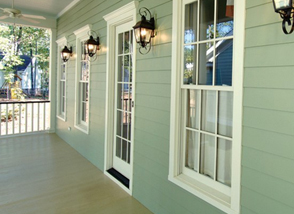 Royal® Decorative Mouldings
Celebrators of standout home exteriors: Prepare to celebrate even more. Royal Decorative Mouldings are all yours to differentiate and even reinvent your windows, eaves, porches and doorways—all the parts of your home exterior that say, "Hey!" Plus while ramping up curb appeal, they significantly cut down the time you spend painting and maintaining.
Our trim accessories are awesomely distinct for a number of standout reasons: how perfectly they highlight and further beautify the trim that showcases your siding; how elegantly they hide not-so-pretty things like exposed fasteners and seams; and how much more energy efficient they are than wood and aluminum.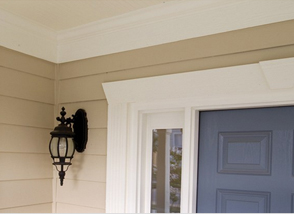 Royal Proframe® Window and Door Trim
The Proframe door frame complements any door design, texture or color while protecting against moisture, termites and extreme weather conditions. Which pretty much makes it the perfect door frame. Proframe is the first never rot exterior door trim system made of 100% cellular PVC. So in addition to its weather resistance it has a UL-listed 20-minute fire rating. You like perfect, don't you?