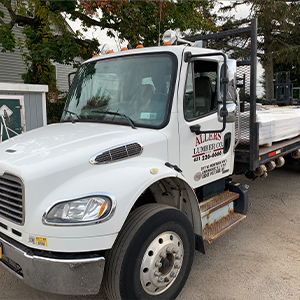 Allers Lumber Co. Inc provides you with on-site delivery right to where you need them. We have our trucks out daily all over Long Island delivering any product you need from plywood to your custom millwork order.
We make it our job to relieve the pressure of damaging your materials upon your pickup during transportation. We also help you save time and gas to allow you better concentration of getting your project at hand completed.
Here at Aller's lumber our personal delivery team handles each order with caution. We are well equipped with our numerous trucks from the Boom Truck to the Piggyback trucks to make each delivery successful and efficient.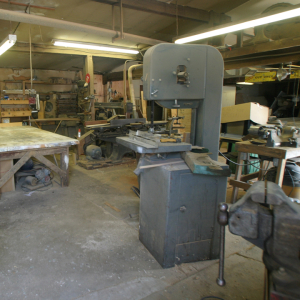 *All Custom Millwork orders must be placed at our facility in person – and the order must be paid in full* 
With years of experience, superior craftsmanship and time-tested techniques and materials combine in our on-premises custom millwork shop to modify or repair existing items or to replicate or produce items that are not otherwise readily available. Whether you're in need of a historically correct millwork piece, a single piece of custom crown moulding, or an elaborate entry door system, our professional staff is ready to respond to your immediate needs. At Allers Lumber, we can help you create that otherwise impossible task and create a work-of-art for any custom millwork project. So don't hesitate when your next project calls for the impossible! Allers Lumber is here to save the day.
Time is Money! If you have an order ready to go and a delivery schedule that needs to be met, save time and fax to Allers Lumber and we will get your order going in a snap. Why waste time calling when you can fax your order to out team of pro's and let them do the work for you. We will gather your order, and prepare for pickup or delivery and call you to confirm. So when you need an order in a hurry, why call? Just fax it over.
Do you need help finding a special product or item? Allers Lumber Company can help you find it in a hurry and at the right price. Whatever you need, we can find and accommodate our contractors needs as well as their customers special requests. At Allers, our sterling reputation and dedication to customer service, our team of professionals will do what it takes to get you special request, on-time and on-budget. So don't hesitate to ask us for help. We go the extra mile to satisfy any request.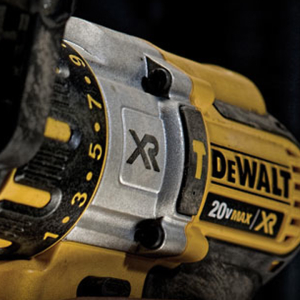 Allers Lumber is an Official Factory Service Drop Off Center for Dewalt, Bostich and Porter Cable.
When you need a repair, we are committed to providing you the industry's best service experience and repairs. . . . "Service First!" As your local Dewalt, Bostich and Porter Cable Factory Service Drop-Off Center, we will evaluate, prepare and send out you repair and make sure it is fixed and sent back in a hurry. For no hassle, no surprise power tool repair you can afford, come to us. "will not exceed" pricing to save you time and money. We truly take pride in our customer service & our main priority is ultimate customer satisfaction! Let us service your needs & we'll be happy to define "excellence!"