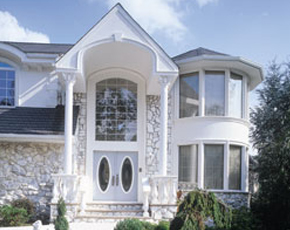 United Window & Door
United Window has positioned itself as a leader in the vinyl industry. We introduced the vinyl Single-Hung New Construction window as well as a Builder Series Double Hung. Features of this fully welded Double Hung Builder's window include a true sloped sill, built in "J" Channel, Block & Tackle Balance System, Tilt in sashes and Intercept® warm edge technology spacer system.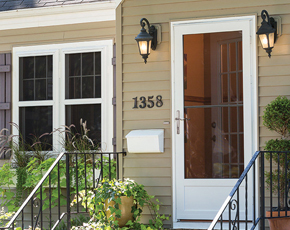 Larson Storm Windows
Storm Windows is the interior energy solution for your windows. Our windows cut energy loss from the inside out for up to 50% improvement instantly. It blocks out drafts, outside noise and increases energy efficiency. We are also an easy install in bedrooms, living spaces,
second story's, and historical homes.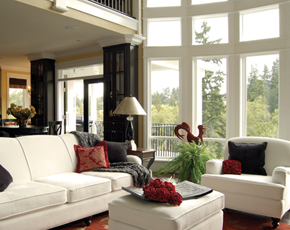 PlyGem Windows
Whether you're a homeowner or industry professional, we offer exterior design solutions that boost curb appeal and increase energy efficiency. From durable vinyl siding and attractive stone veneer to new & replacement windows and other designer accents, the Ply Gem family of brands offers quality products for every project and budget.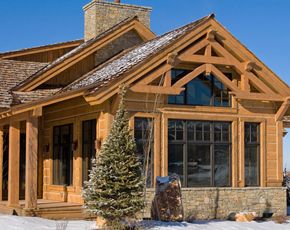 Windsor Windows & Doors
Windsor Windows & Doors value is built into every window and door to provide the perfect finishing touch for each home. We believe you shouldn't have to pay a premium to get the highest quality windows and patio doors. Windsor offers the best value for your dollar in 3 distinct product lines: Pinnacle Wood, Legend Cellular PVC (CPVC) and Next Dimension Vinyl.5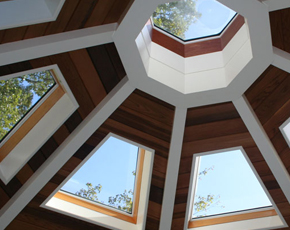 Supreme Skylights
At Supreme Skylights, our commitment to quality is truly unparalleled in the industry. Quality informs every aspect of the customer experience, from the initial sale to post-installation support. Best of all, this customer-oriented focus extends to every product we manufacture, from accessory kits all the way to elaborate custom skylights.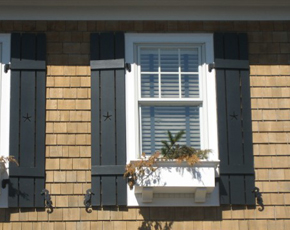 Custom Shutters
Allers Lumber provides exterior window shutters built from all types of material. Order your exterior house shutters built from Fiberglass, PVC, Composite or Vinyl. Choices also include wood shutters made from Redwood, Cypress, Mahogany, Red Cedar or Pine.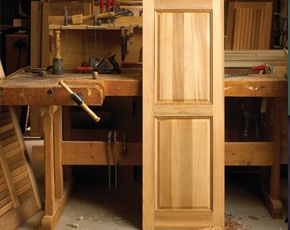 Wood Shutters
These products include exterior shutters, sunbursts & ellipticals, window headers, door surrounds, and accessories.  Exterior Solution's industry leading technologies enhance the quality of consumer experience and add value to our services, while also reducing our impact on the environment.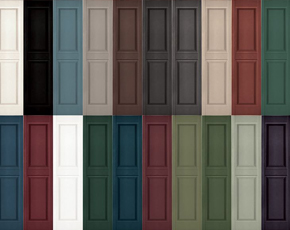 Vinyl Shutters
Traditionally, shutters were simply used to cover open windows and doors, today, shutters are used to define and highlight windows offering a charming traditional character to modern homes.Vinyl Shutters.