Here at Allers Lumber we strive to have the highest standards of  quality and customer satisfaction. With each building project you undertake we will be here for you every step of the way from the building materials to helping you with any questions that might arise.
Below are some resources you might find helpful to your next building project. From the do it yourself videos to the catalogues and brochures to help you find the best materials possible.
If you have any questions or need more help regarding anything you see please feel free to call us and speak to the professionals at 631-226-6666
Allers Lumber presents all materials from Garden State Lumber Products Corp. the New York Tri-State area's premier distributor of quality mouldings. They supply Allers Lumber with all their moulding needs from basic pine and finger joint mouldings to dramatic, hardwood architectural and flexible mouldings.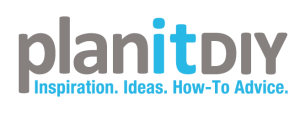 Brought to you by 36,000 independent hardware stores, lumberyards, and home centers, PlanItDIY.com is not only your source for how-to video and step-by-step project guides, but, a truly unique resource connecting you directly to local hardware retailers and other DIYers in your community.